Some old oak, a little bit of light, and a model likeNANA –more is not needed for an glamoure-nude crossover.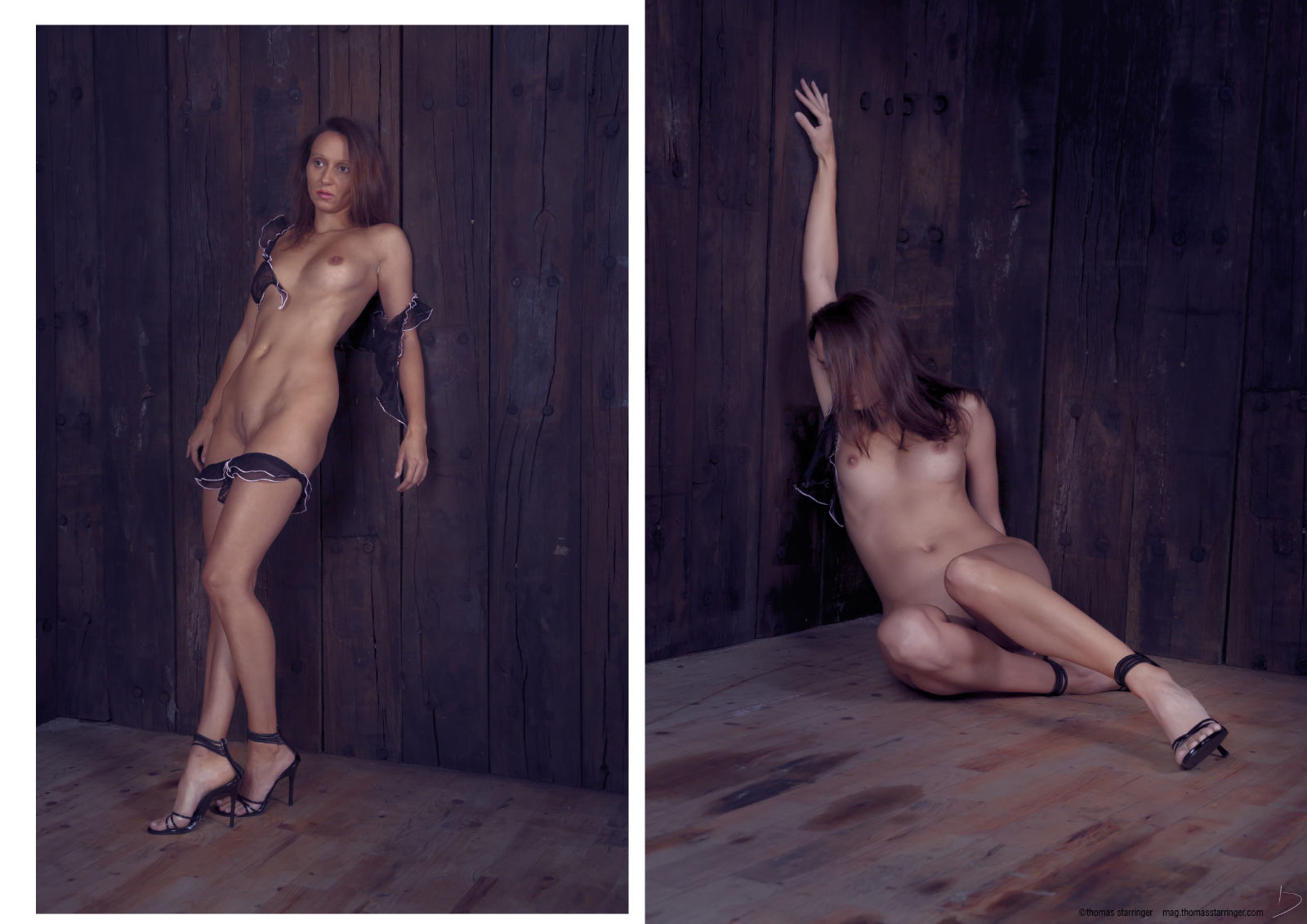 Die Geschichte dieses Sets beginnt mit einer häßlichen Wand, keiner Lust zum Streichen, und Eichenbolen, die im Garten lagen… Daraus hatte ich 2007 ein Set zusammengebaut. Ein befreundeter Fotograf fragte just an diesem Tag ob er er mein Studio nutzen könne… und brachte NANA mit… Da musste ich den neuen Hintergrund gleich Testen und so entstand diese Serie und es folgten noch weitere mit ihr. Aufbau war einfach eine Octobox von Schräg oben, den Rest erledigte die Hallenbeleuchtung die als Filllight diente.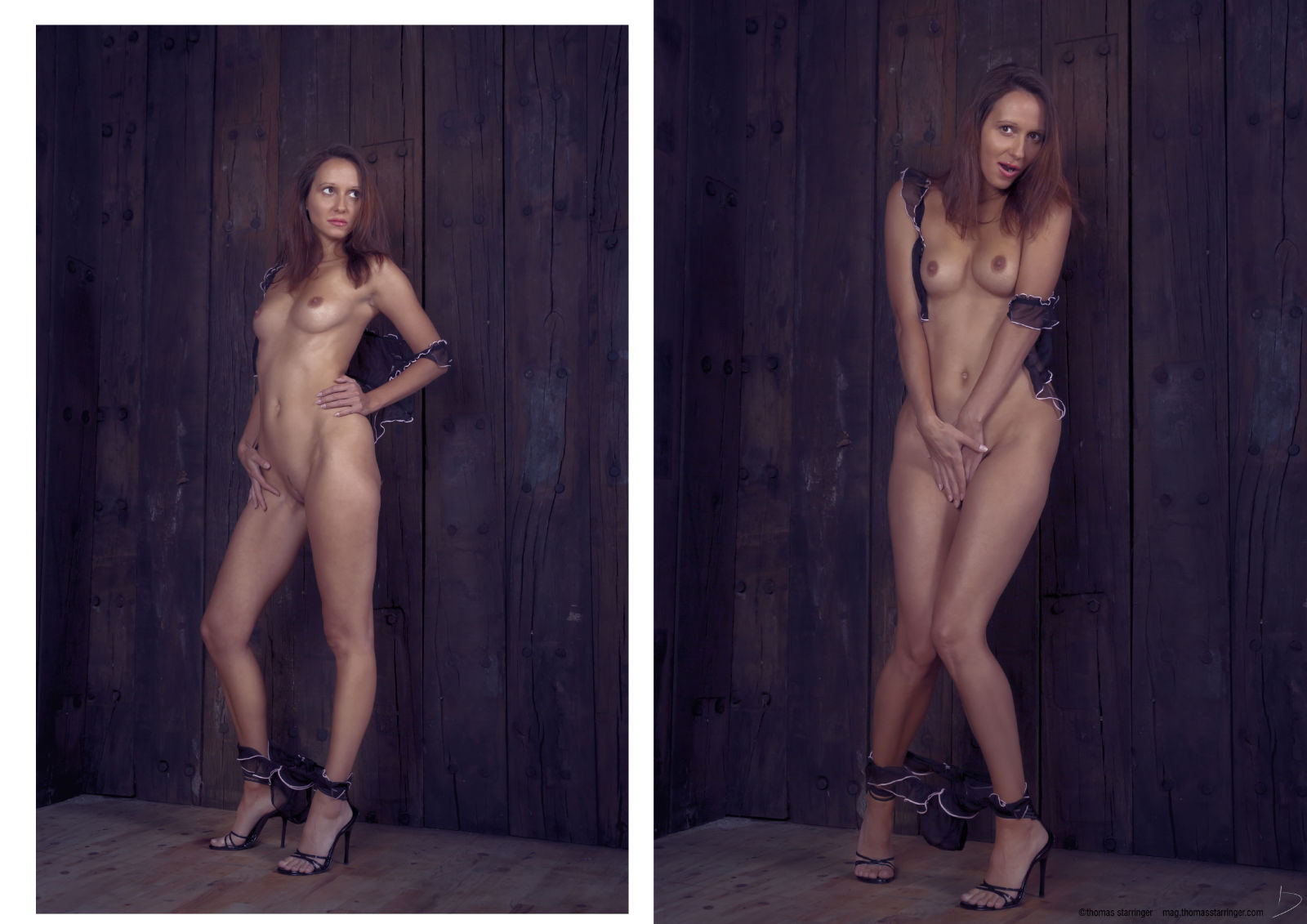 The story of this set begins with an ugly wall, no desire to paint, and oak boles that were lying in the garden …
I built a set from this in 2007. A photographer friend asked just that day if he could use my studio … and brought NANA into the game … So I had to test the new background right away with her. That's how this series came about, and more followed with it. Lighting is very easy: An Octobox from the side and the top, the rest was done by the hall lighting that served as a filllight.
See all the 34 Pictures in high res. uncensored on 23 layoutet sites: