AND SO BEGINS THE GAME OF DOMINANCE AND SUB MISSION THAT WILL CAPTIVATE THE PHOTOGRAPHER AND HOPEFULLY ALSO THE VIEWER !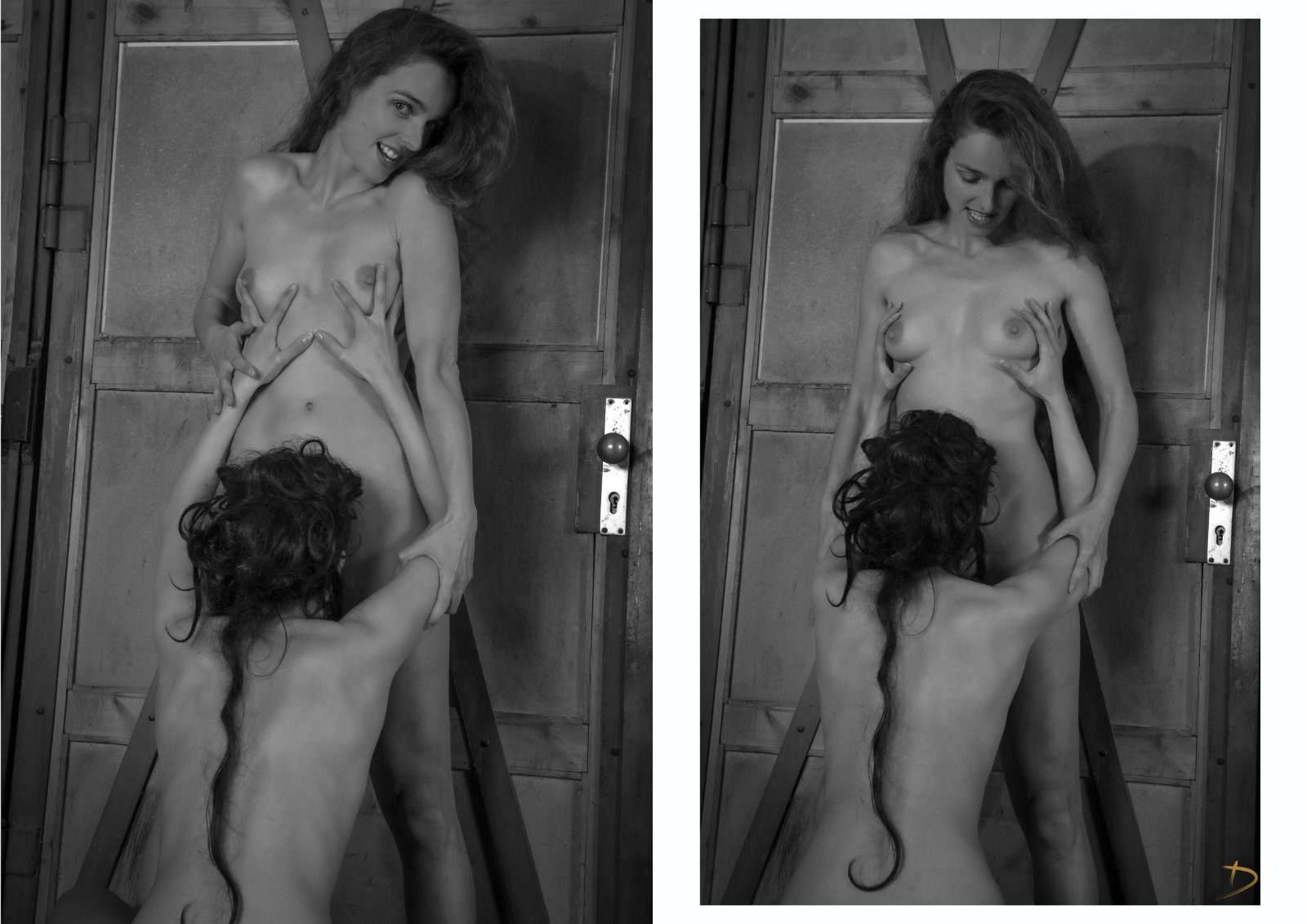 Manche Models laufen erst wenn es experimentell wird zur Höchstform auf. Nadine l Adoree gehört zweifelsohne dazu. Hardbody am liebsten freizügig und immer ein spitzbübisches Gesicht, in diesem Fall aber auch mit einer genauso interessanten Partnerin: Jenny. Normalerweise übernimmt letztere in diesem Duo die devotere Rolle. Und so beginnt das den Fotografen und hoffentlich auch den oder die Zuschauer fesselnde Spiel mit Dominanz und Unterwerfung, unter Zuhilfenahme einer weiteren Eigenheit beider Modelle: Der ausnehmenden Haarpracht. Am Ende war es ein Riesenspass dies innerhalb eines Sets umzukehren! Was recht brachial und pornographisch aussieht war nicht ganz ernst gemeint und so wie gesagt, eine sehr lustige Veranstaltung. Die photographische Idee folgt dem dann auch: Knallhart, direkt, und monochrom.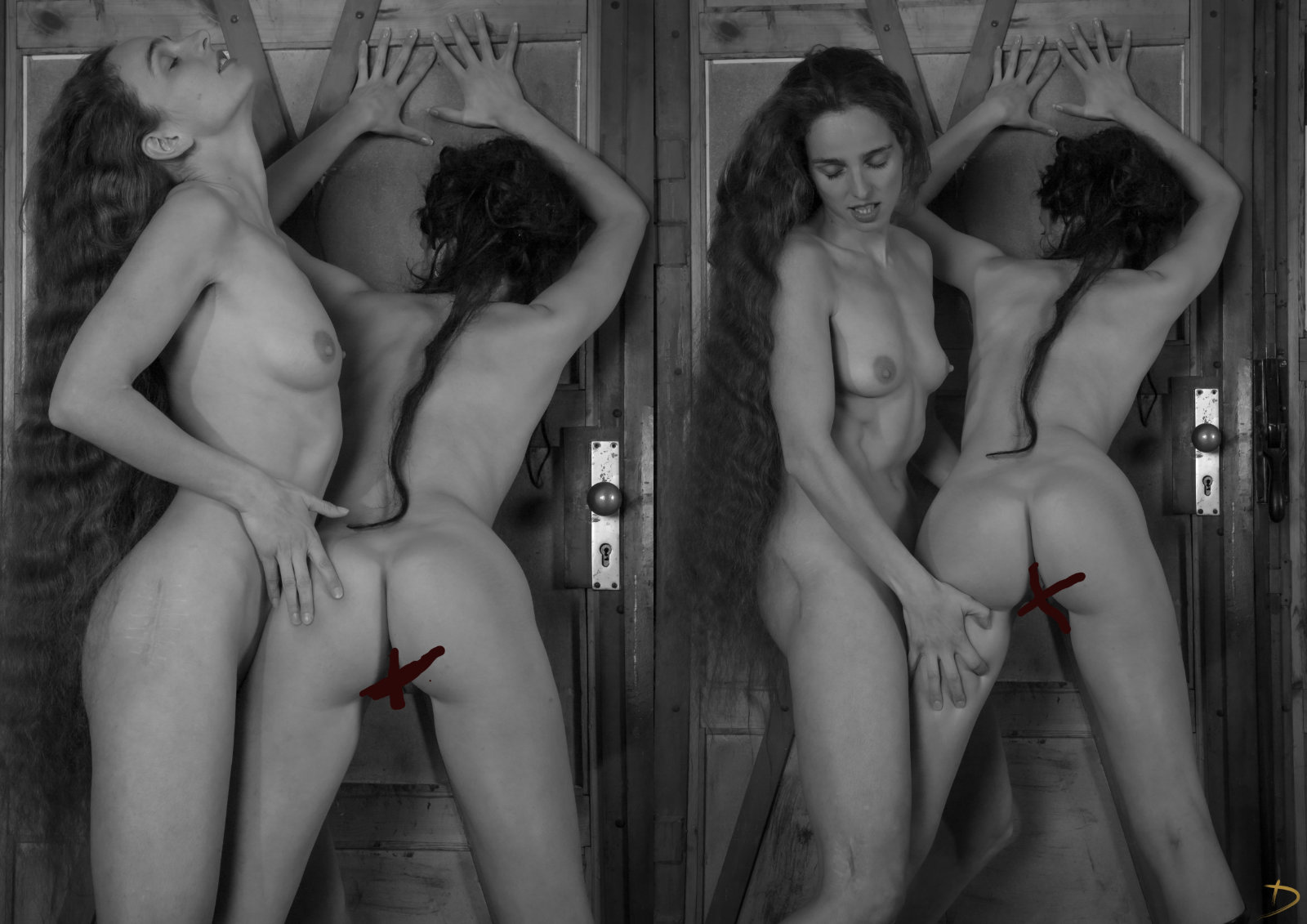 Some models are only at their best when things get experimental. Nadine l Adoree is undoubtedly one of them. Hardbody preferably revealing and always a mischievous face, but in this case also with an equally interesting partner: Jenny. Usually the latter takes on the more submissive role in this duo.
A nd so begins the game of dominance and submission that captivates the photographer and hopefully the spectator as well, with the help of another characteristic of both models: the magnificent head of hair. It ended up being a blast to reverse this within a set! What looks quite brute and pornographic was not meant to be taken seriously and as I said, it was a very funny event. The photographic idea follows suit: tough, direct,and monochrome.
Get the uncensored set on my patreon: